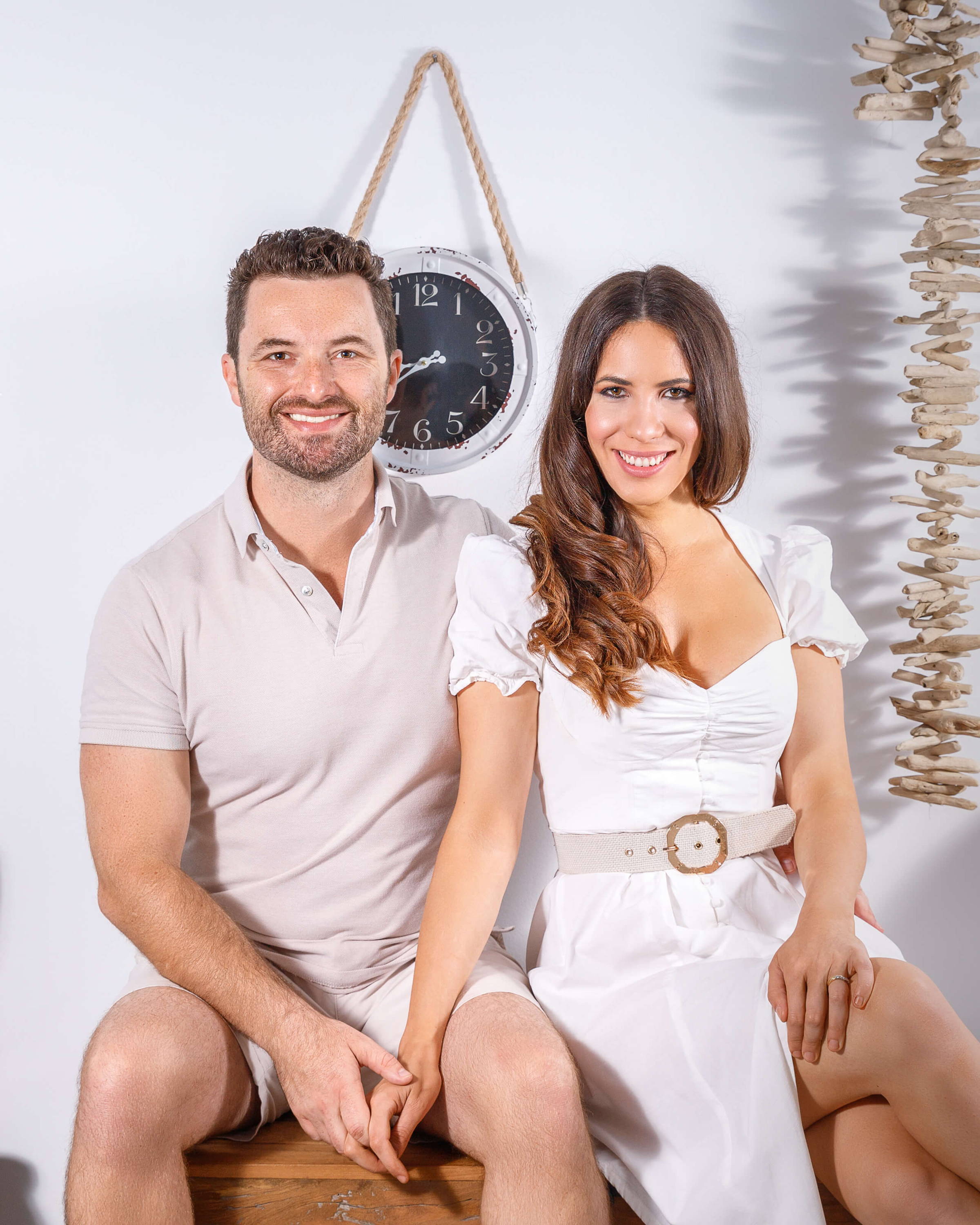 Growing up in a small beachside town in Australia, my partner and I were blessed with access to beautiful fresh produce and local ingredients. Consuming fresh produce was just something we did. It wasn't until adulthood that we realised the impact natural ingredients has on the body.
As the runner-up for Miss World Australia, Sonia was exposed to many dubious practices within the beauty industry. During her time in the competition, Sonia saw the copious amounts of products with a long list of harmful and unnatural ingredients. Products laces with chemicals that would surely be harmful to anyone who used them?
She knew there had to be an alternative solution to what she was seeing on the packaging of these products. But finding one wasn't easy. So, she and her partner decided to come up with their own solution.
Armed with our love of natural, plant-based ingredients, Jared's business background, our MBAs from Oxford University and Sonia's background in pharmacology, we sought to develop a body health and wellness product that is 100%-natural, organic, free of toxins and artificial ingredients or shelf-life extenders of any kind. A consumable product to nourish the skin from within. 100% toxin-free, cruelty-free, natural and organic.
Everything we do at Raw Beauty Lab puts people and planet first. No compromise! We want to empower our customers to feel beautiful, but to also feel empowered that they are contributing to something bigger than themselves. A movement to challenge the industry and improve our precious planet.