KEEP WRINKLES AT BAY WITH THESE PEA AND CHICKPEA PATTIES
PACKED WITH VITAMINS B1, B6 AND QUERCETIN, THIS DELICIOUS RECIPE WILL HELP PROTECT SKIN FROM GLYCOTOXINS
Glycotoxins are one of the most problematic beauty offenders. They attach to collagen and elastin fibres, damaging these youth-boosting structures and causing wrinkles or sagging skin to show up earlier than they should.
The visible destruction wrought by glycotoxins can appear on your skin as young as 30-35 and whilst reducing your exposure to glycotoxins is the best way to keep your skin young and radiant, ensuring your diet contains the right beauty foods can help protect skin from premature ageing.
Our Skin Protecting Pea & Chickpea patties contain vitamins B1, B6 and quercetin to help protect skin from glycotoxins (advanced glycation products).
Vitamin B1: This B vitamin has powerful antioxidant and anti-aging properties. It helps to remove toxins from the body as well as increasing circulation, for healthy, glowing skin. It also helps to protect against the harmful effects of free radicals and glycotoxins, helping to defend your skin from premature aging; such as fine lines, wrinkles and age spots. Finally Vitamin B1 also performs an important role in the regeneration of collagen.
This recipe is high in Vitamin B1 from peas, watercress and sesame seeds (found in tahini)
Vitamin B6: Vitamin B6 is pivotal when it comes to maintaining a healthy and happy nervous, immune, and metabolic systems. In addition to Vitamin B1, B6 is one of the most powerful vitamins for protecting skin from glycotoxins to prolong skin youthfulness.
This recipe is high in Vitamin B6 from peas and chickpeas.
Quercetin: This powerful anti-ageing flavanoid and also is anti-inflammatory. It helps protect skin from free radical damage and has also been found to extend cellular lifespan and survival, thereby possibly delaying the signs of aging.

This recipe is high in quercetin from watercress and avocados.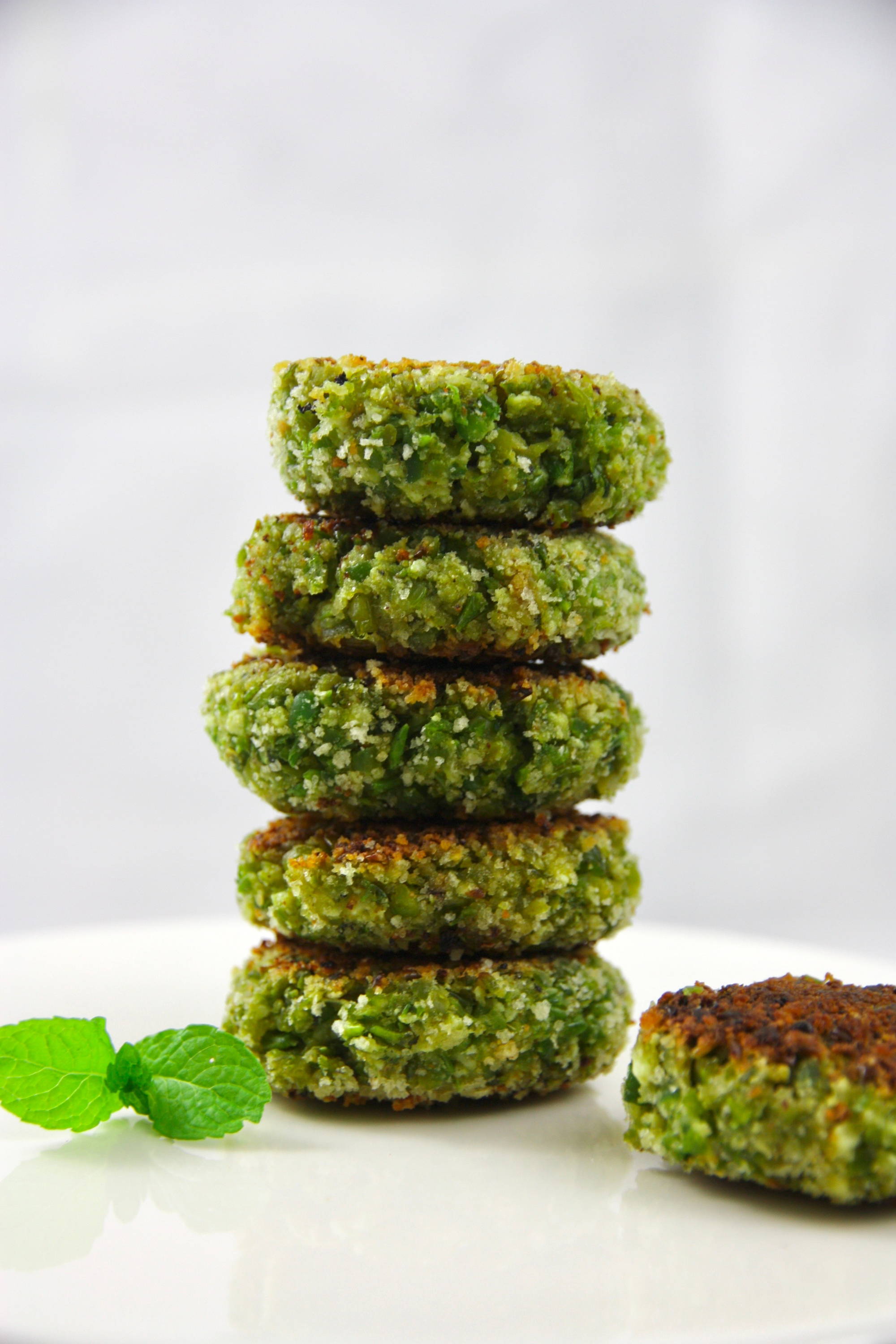 SKIN PROTECTING PEA & CHICKPEA PATTIES WITH TAHINI SAUCE
Preparation time:20 minutes

Cooking time:20 minutes
Total time:40 minutes
Serves: 4
Ingredients
400g can chickpeas, drained and rinsed
200g frozen peas, thawed
1 red onion, ½ roughly chopped, ½ thinly sliced
50g wholemeal breadcrumbs

1 egg(or flaxegg for a vegan alternative)
1 tbsp olive oil
1 garlic clove, crushed
1 tbsp tahini
125g natural yogurt(or dairy free alternative)
1 lemon, juice
2 large handfuls of watercress
1 avocado sliced
1 tsp sesame seeds, toasted, to serve

Method
1. Put the chickpeas, peas and chopped red onion in a food processor and process until mixed. Add the breadcrumbs and egg and process until you have a thick texture.
2. Heat oil in a large, non-stick frying pan. Add heaped tablespoonfuls of the mixture to the pan, flatten them down to about 1cm thick and cook gently for 4-5 minutes on each side, until crusty and golden. Keep the cakes warm while you cook the remainder of the mixture, adding a splash more oil when needed, to make 16-20 cakes in total.
3. Whisk together the garlic, tahini, yogurt and ½ the lemon juice. Gently toss together the watercress, sliced onion and remaining lemon juice. Divide between plates along with the pea patties and sliced avocado. Drizzle over the dressing and sprinkle with sesame seeds and season to serve.