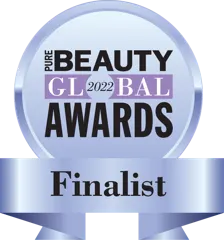 The best protein powder if you're looking to tone up and boost your collagen levels. Packed with 20g of organic plant based protein and less than 140 calories per serve, this vegan protein shake helps to build lean muscles as well as support your metabolism for effective weightloss.

Not only does it help support your fitness goals, but its unique collagen protein powder blend of superfoods helps to build collagen to strengthen your skin from within as well as help to support healthy joints. Acerola cherry extract and organic pomegranate combine to leave skin looking glowing and radiant, as well as help you to recover from exercise.

It also contains over 150% of your daily vitamin C requirement sourced entirely from wholefoods as well as being the only plant protein powder made from 100% organic ingredients.

490g - contains 14 serves

Flavour: Chocolate
Get lean & toned: This chocolate protein powder is proven to support your metabolism and help get toned, lean muscles (no bulk!).
Boosts collagen: Collagen protein powder also helps to build collagen to smooth fine lines and tighten skin, and support joints, hair and nails.
Get visible results: Start seeing results from as little as 12 weeks
Clean ingredients: Raw, organic, vegan protein powder with cruelty-free ingredients - backed by over 100 years of scientific research.
Helps you to tone up: Our plant based protein powder helps to support metabolism as well as helping to build lean muscles with 20g of protein per serve.
Supports joint health: Protein powder with collagen proven to help build collagen to support healthy joints.
Helps reduce visible signs of ageing: Collagen building superfoods help to counteract the formation of wrinkles and skin sagging caused by collagen degradation.
Promotes youthful-looking, glowing skin: Organic acerola cherry and organic pomegranate help to protect skin cells from free radicals and boost skin glow and radiance.
Supports skin suppleness & hydration: Essential amino acids help to maintain skin hydration, suppleness and resilience.
Revitalises the appearance of skin, hair and nails: The collagen protein powder for vegans contains collagen building superfoods that also helps to support healthy skin, hair and nails.
We are proudly the only protein powder to use 100% organic ingredients and provide 20g of protein per serve.

Ingredients: Organic pea protein, organic cacao powder, organic date powder, natural flavouring, organic pomegranate powder, organic strawberry powder, organic raspberry powder, organic acerola cherry powder, organic stevia powder.
Vegan Protein & Collagen Builder - Free Trial
AWARD WINNING PROTEIN FOR VEGANS
Why Choose our Vegan Protein & Collagen?
Get lean & toned- results in as little as 12 weeks: A chocolate protein shake that helps to support your metabolism for effective weight loss and build lean muscles - not bulk. For best results, take consistently alongside a regular workout program which incorporates weights or resistance training.
Accelerates both your skin & body goals by building collagen: Forget the hassle and expense of taking multiple supplements. This protein chocolate drink helps build lean muscle and helps to build collagen to smooth fine lines, boost glowiness and tighten skin.
55x more sustainable: The Raw Beauty Lab Chocolate protein powder for vegans is over 55 times more sustainable in terms of CO2 output than other whey proteins or marine and bovine collagen supplements. In addition, we plant a tree for every order.
How We're Different From Other Brands
Raw Beauty Lab
WHAT WE USE
 100% wholefoods
 Food-sourced vitamins
 Cruelty-free, vegan ingredients
 Lab-tested for purity


Other brands
WHAT WE NEVER USE
 Synthetic vitamins e.g. Ascorbic acid
 Artificial colours
 Artificial or natural sweeteners
 Animal ingredients
ANTI-AGEING SUPEROODS
Explore our Wholesome Ingredients

ORGANIC PEA PROTEIN
Pea protein contains all nine essential amino acids and is nutritionally more beneficial than animal proteins. 
ORGANIC RAW CACAO
Cacao has 40 times more antioxidant potency than blueberries. The antioxidants found in cacao fight free radical damage, which helps to reduce post exercise inflammation and help keep skin looking young

ORGANIC POMEGRANATE
Pomegranate contains more powerful antioxidants than green tea and has been shown to significantly reduce wrinkles caused by photaging whilst increasing skin hydration as well as collagen and hyaluronic acid synthesis to keep skin firm and plump.

ORGANIC ACEROLA CHERRY
Containing 100 times the vitamin C content of an orange, acerola cherry is more bioavailable than synthetic vitamin C. It has helps to build collagen to support healthy joints, skin, hair and nails.