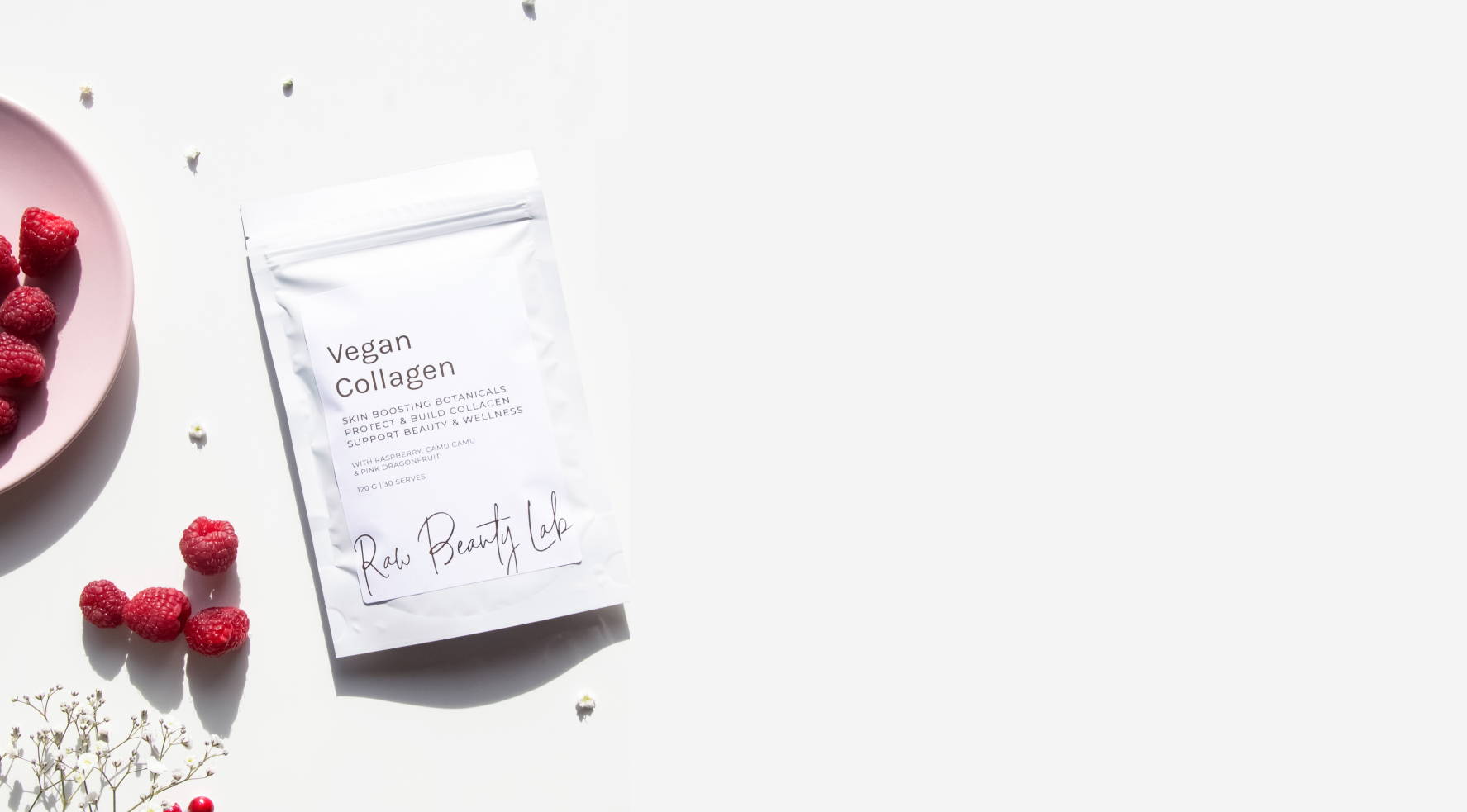 THE UK'S #1
VEGAN COLLAGEN
Proven by the EU to boost collagen naturally
Build collagen, firm skin and smooth fine lines using only plants
Packed with immune-boosting berries and superfoods
Contains vitamins A,C,E sourced from the wholefood matrix
Get visible results in as little as 28 days

30 Day Supply | Free UK Shipping

30 Day Supply | Free UK Shipping
Cancel Anytime | Ships Every 30 days
PLANT-BASED BEAUTY AND WELLNESS
LOOK AND FEEL THE BEST VERSION OF YOU
The UK's first 100% natural beauty supplement that firms and smooths skin as well as boosting overall wellness. Formulated from pure plant-based ingredients to protect people and planet.

Results in just 28 days


NO ARTIFICIAL INGREDIENTS




REAL PLANTS. REAL BENEFITS.
BACKED BY SCIENCE, DELIVERED BY PLANTS
Scientifically proven to boost collagen production naturally
Immune boosting berries and superfoods help to support overall wellness
Plant-based antioxidants help to fight free radical damage and smooth fine lines from the inside-out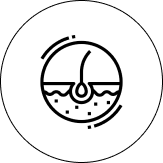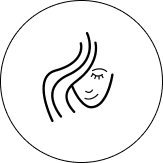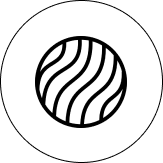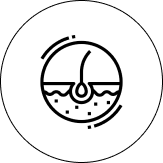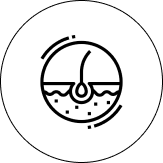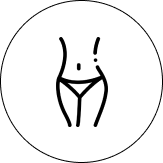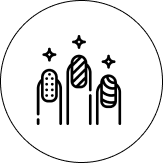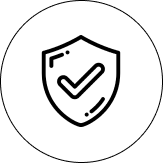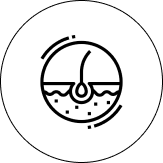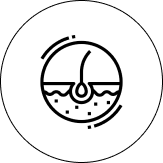 REAL BEAUTY. REAL RESULTS.
WHAT OUR RAW BEAUTIES ARE SAYING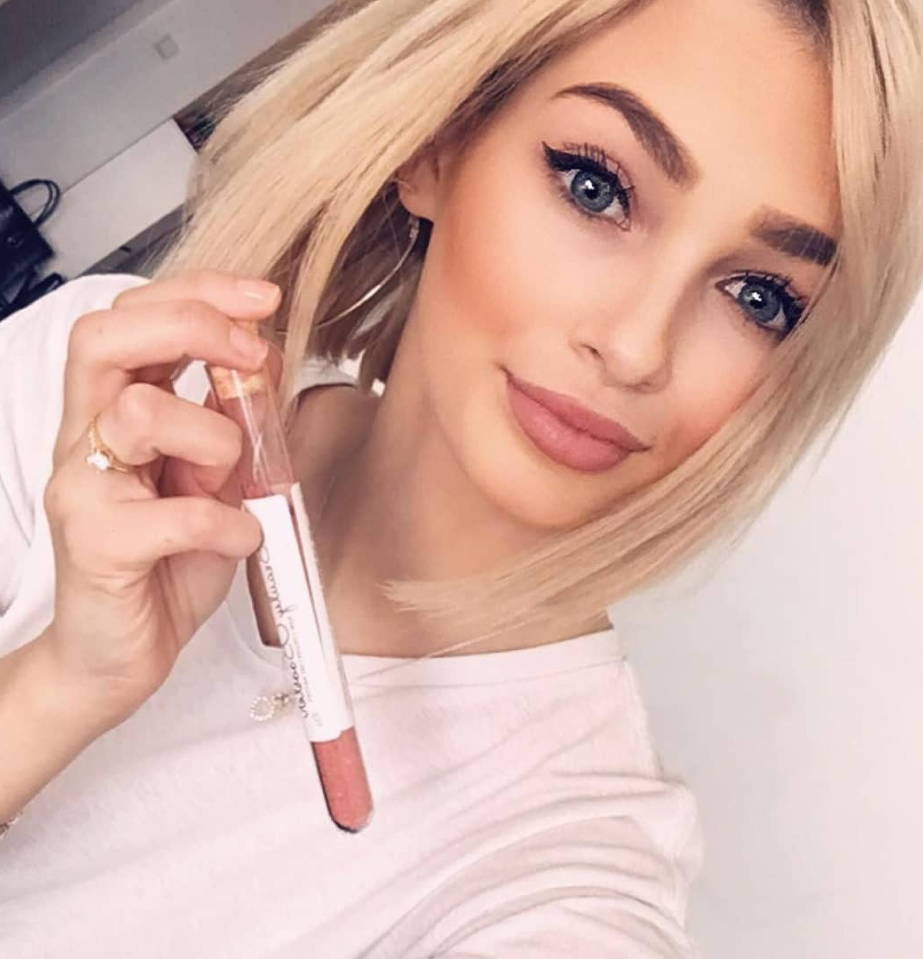 I've tried many other collagen products but this is the only one where I have actually seen results. This superpowder is lovely, tastes great and my skin is the best it's been for years. Highly recommend!! Great customer service too - I get hand written notes with my orders which I love xx

@alinebssr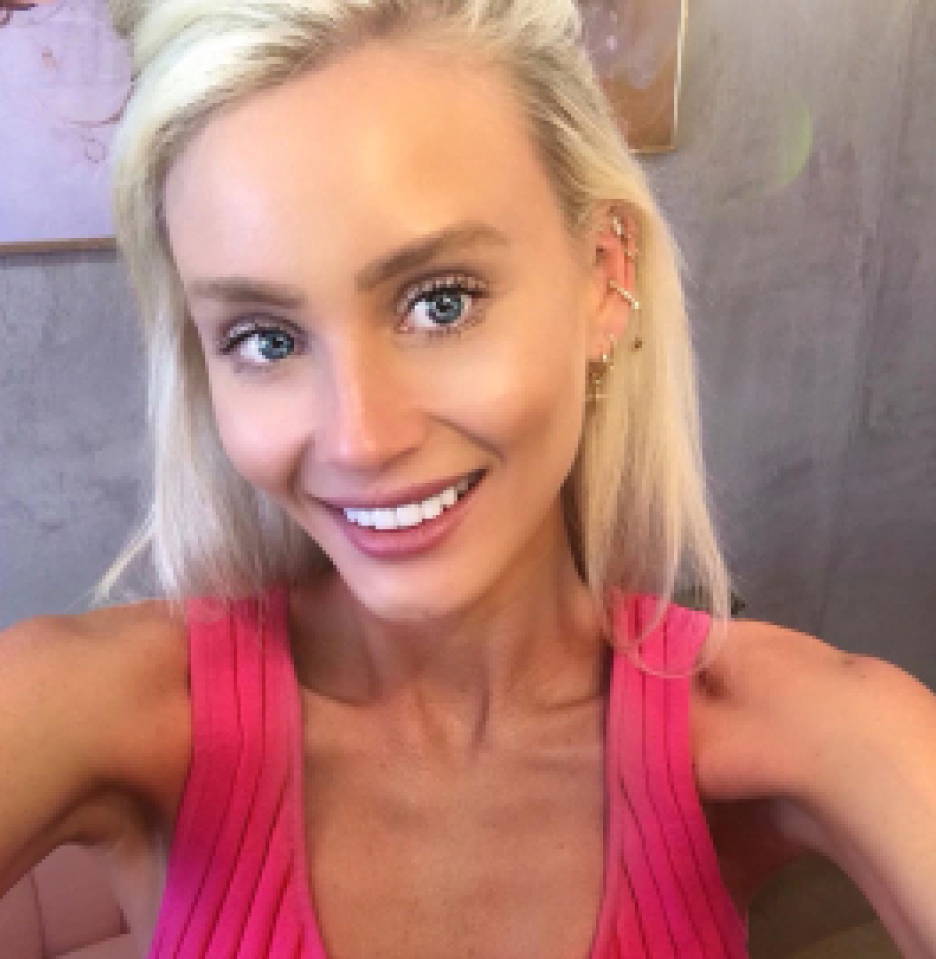 "Love this product! I add it to my smoothie every morning and its literally transformed my skin!!! Its so much more glowy and a lot clearer. I have tried so many different products and nothing has worked as well and I never thought to try a beauty supplement. Can't recommend it enough!!!!"

@livmj_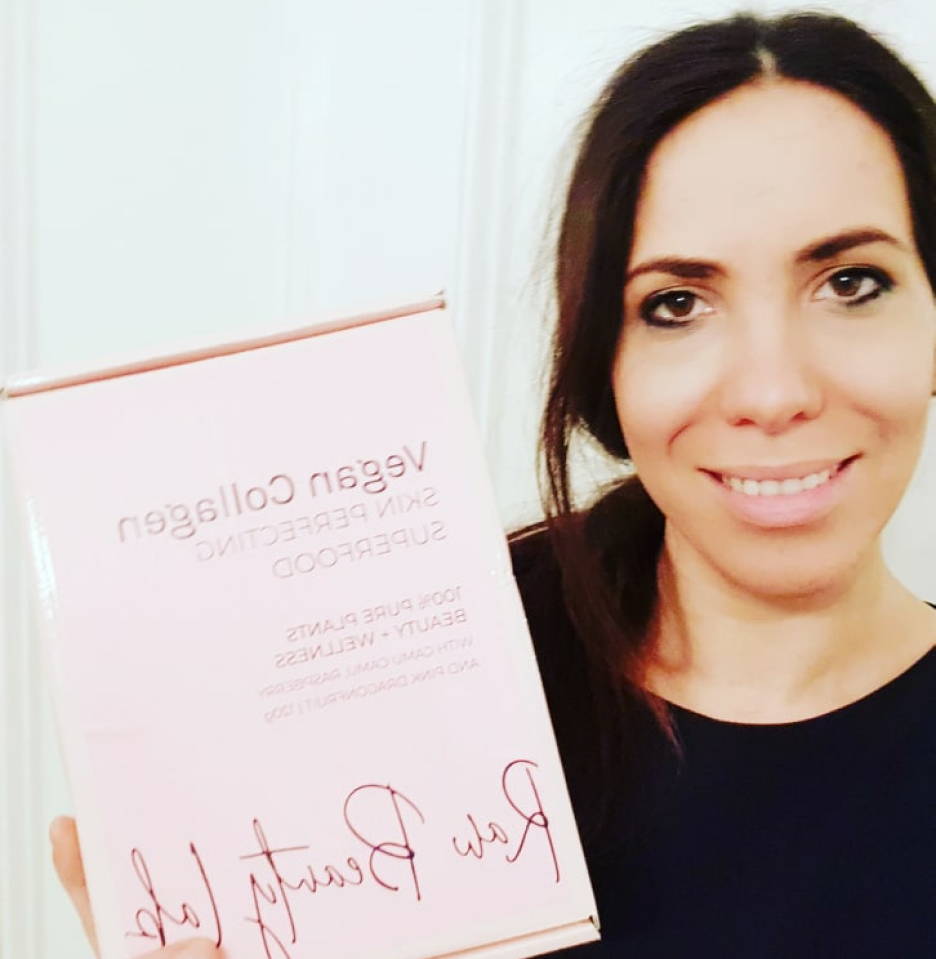 "I've been using Vegan Collagen for a number of months and I'm soooo happy with the results! I was desperately searching for a plant based collagen and was actually really difficult to find. My fine lines have reduced and my skin is much firmer - its one of the only products I've found which give me great results"

@body.bunnies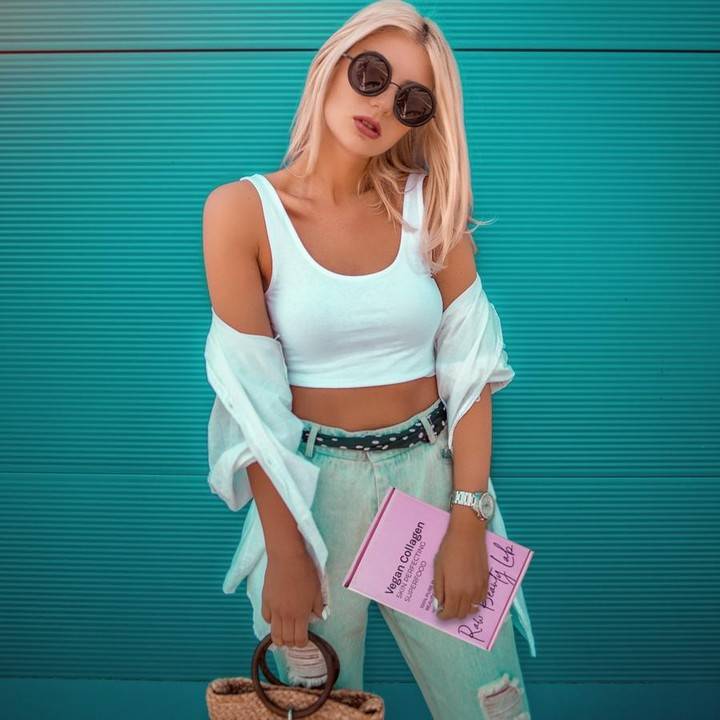 "Highly highly recommend. I was skeptical at first but my skin looks incredible - even my husband has been commenting. My skin texture has improved and even my energy levels are better. I've also noticed my joints aren't as stiff and painful. Love love love"

Linda K
COLLAGEN MAY UNLOCK YOUTHFULNESS
Did you know your skin is mostly made of collagen? Up to 75% of your skin consists of collagen but from the age of 25, you lose around 1.7% of your collagen each year.

Collagen is what gives your skin its elasticity, firmness and youthfulness. As you lose collagen each year, fine lines, wrinkles and skin sagging begin to appear.

Vegan Collagen(R) works by providing your body with powerful natural nutrients that both help to protect collagen from degradation AND help to build collagen in the skin itself, to smooth, firm and plump your complexion.

Powerful natural plant-based antioxidants, including flavanoids and anthocyanins from superfoods and ellagic acid from berries, also help to improve skin moisture, improve elasticity, smooth wrinkles from within and boost your overall health and wellness.
We put people and plant first.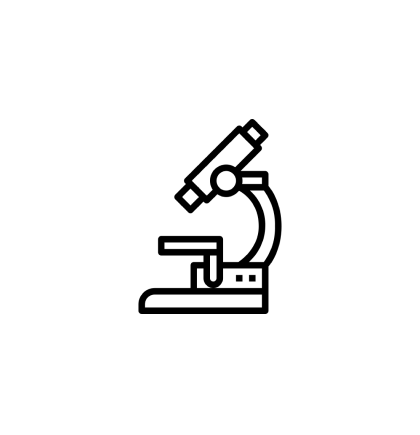 BASED ON 2 DECADES OF SCIENTIFIC RESEARCH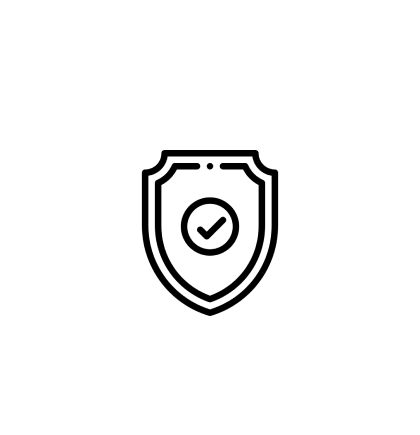 INDEPENDENTLY LABORATORY VERIFIED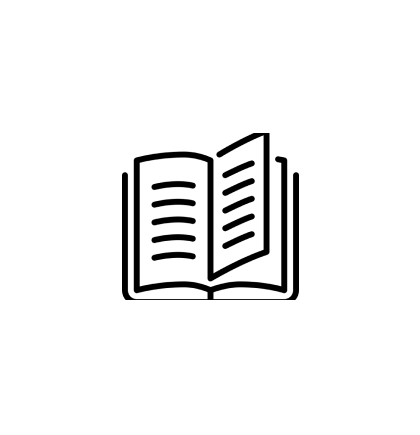 CLAIMS VALIDATED BY THE EU'S FOOD REGISTER
DEVELOPED BY A TEAM OF OXFORD GRADUATES
Plant-based vitamins are proven to support the body's ability to produce its own collagen directly within your skin.
Bovine and marine collagen is largely absorbed by your gut before it can ever reach your skin to have any real impact
Example benefits blah blah Example benefits blah blah Example benefits blah blah Example benefits blah blah
Example benefits blah blah Example benefits blah blah Example benefits blah blah Example benefits blah blah
Example benefits blah blah Example benefits blah blah Example benefits blah blah Example benefits blah blah
Bovine collagen is made from ground hooves and other animal parts. There are some concerns over contaminants and pesticides included in products
We retain 98% of the original nutrients. Maximising impact of the wholefood plant
Most animal-based collagen supplements are synthetic in nature, offering limited impact in the way of nutritional benefits
REAL PLANTS. REAL RESULTS.
PURE PLANT-BASED INGREDIENTS
Containing powerful antioxidant and high in naturally occurring ellagic acid to help protect collagen and elastin fibres from degradation and combat the signs of ageing
High in quercetin and vitamin C which help nourish skin health and boost radiance
Rich in Vitamin C, Camu Camu helps restore radiance, reduce the appearance of fine lines and support collagen production for firmer, smoother skin
A rich source of antioxidants and vitamin A, which help fight free radicals to slow down the ageing process
Beauty starts in the gut. Inulin is a highly regarded prebiotic and is high in fibre to support gut health
Anti-inflammatory and rich in vitamin E, sunflower seeds help to protect cells from free radical damage (the triggers of extrinsic ageing)
Rich in beta-carotene (which is converted into vitamin A by your body) helps boost skin radiance and smooth fine lines from within
Its high vitamin C and antioxidant content helps to boost the production of collagen for firmer skin
Anti-inflammatory to help with break-outs, beetroot is rich in vitamins and minerals to boost your glow from within
Strictly Nothing Else Added
All wholefood fruits, vegetables and superfoods are freeze dried and then pulverised into a fine powder retaining 98% of the nutrients of the whole plant
GET YOUR BEST EVER SKIN IN 3 SIMPLE STEPS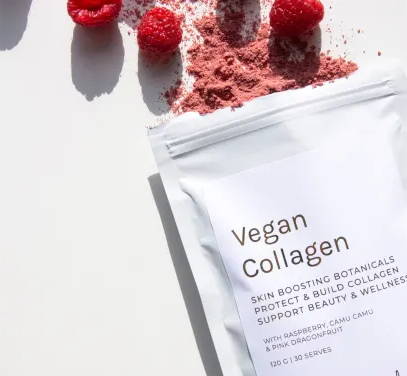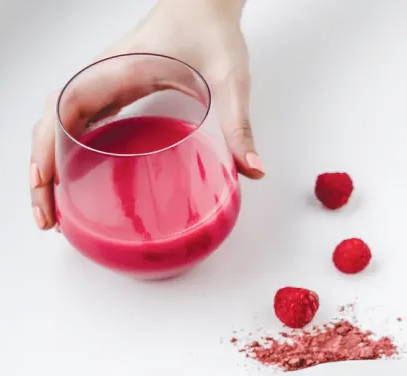 ADD 1 TEASPOON OF SUPERFOOD POWDER TO WATER OR NUT MILK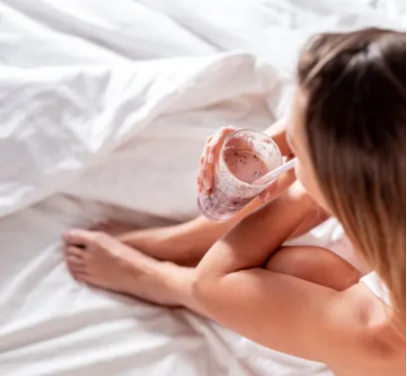 ENJOY MORE YOUTHFUL SKIN AND A BOOSTED IMMUNE SYSTEM
Results you can expect after just 4 weeks:
• Super-hydrating, increases the skin's moisture for a natural 'glow'

• Visibly improves deep lines and wrinkles

• Increases the Skin's elasticity for noticeably firmer and smoother skin.

• Clinically proven to be more effective than expensive creams and lotions.

Results you can expect after 8 weeks:
• Healthier, stronger nails with less chipping and cracks.

• Noticeably fuller, nourished and gorgeously glossy hair.

Results you can expect after 12 weeks:
• Dramatically reduces the appearance of cellulite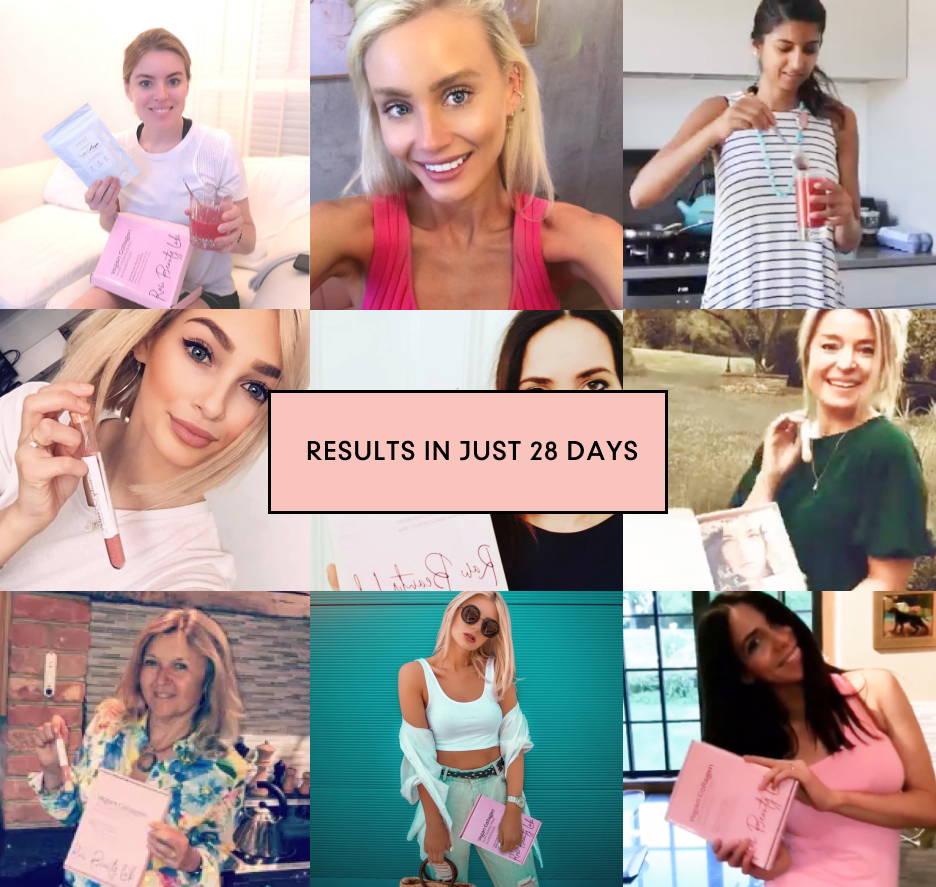 FREQUENTLY ASKED QUESTIONS
What is in Vegan Collagen?
Vegan Collagen is our proprietary plant-based blend, designed to help boost your body's own production of collagen to firm, smooth and tone your skin
How long does it take to work?
Can I keep on taking my multi-vitamin?
What is the difference between vitamins sourced from wholefoods and synthetic vitamins?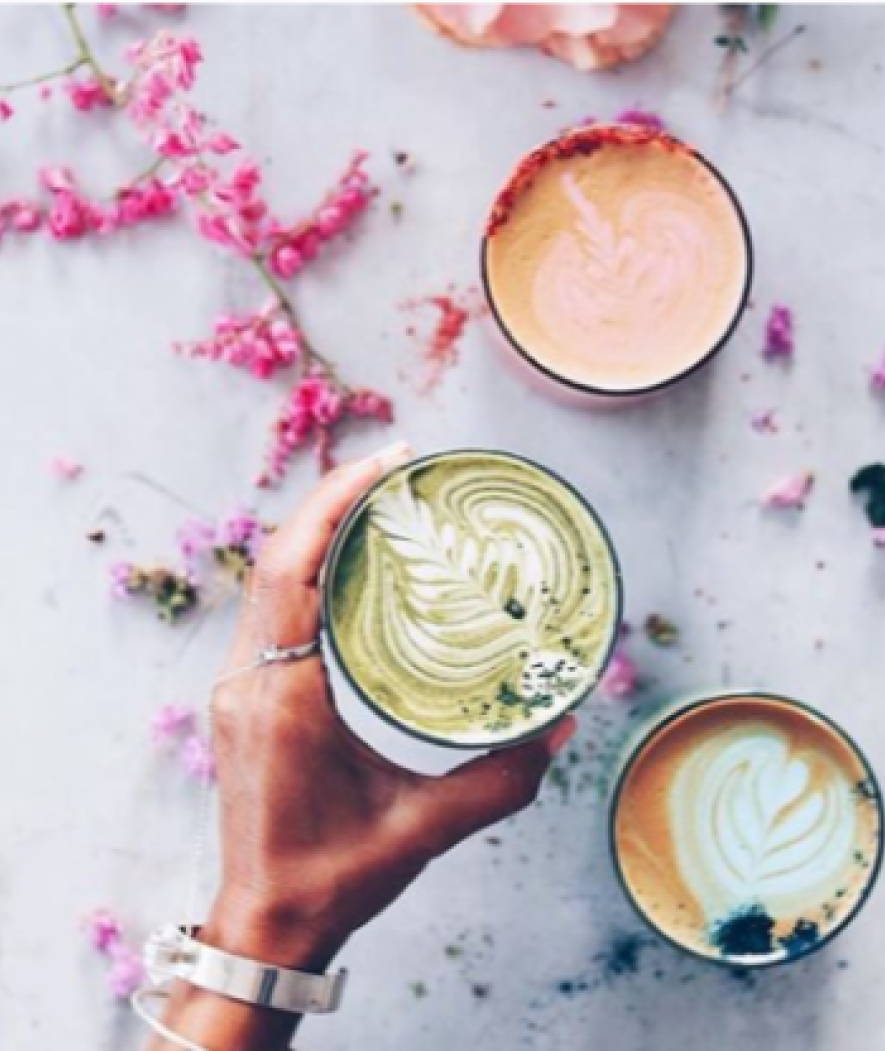 ★

★

★

★

★ Rated by 100+ Delighted Customers
THE GAME CHANGING BEAUTY SUPPLEMENT
Proven by the EU to boost collagen naturally
Build collagen, firm skin and smooth fine lines using only plants
Packed with immune-boosting berries and superfoods
Contains vitamins A,C, E sourced from the wholefood matrix
Get visible results in as little as 28 days

30 Day Supply | Free UK Shipping

30 Day Supply | Free UK Shipping
Cancel Anytime | Ships Every 30 days